Transport, customs, logistics
Since 1992 we were dealing with organization of carriages by means of road transport inside Ukraine and Russia.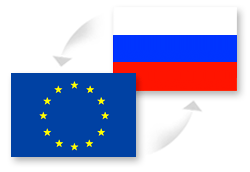 Specialists "PROFTRANS-CONSULT" during this period have obtained wide experience and reliable bonds on the international market of freight forwarding.
Today we successfully accomplish full range of services connected to providing with freight forwarding for export and import of cargo both to CIS Countries and to EU Countries…
Operational experience
Experience of many years and relations worked both in CIS Countries and in EU Countries allow company to use in full measure all the instruments by means of which we form the optimal proposals for our clients.
Operational logistics, possibility to dispatch irregular enquiries and to solve nontrivial problems these are the factors we can use and implement actively for creation to our partners the best conditions for work and cooperation.
Philosophy of the company
The main value for us is optimal conditions to our partners providing them with the best advantageous conditions on the freight forwarding market. Our success is the success of our partners. That is why we are concentrating first of all on the cooperation and its efficiency and advantage to our partners.
The second important point of corporate philosophy is high level of expertise.
Goals
The main goal of PROFTRANS-CONSULT Company is to be the best company focused on clients...
Our sertificates:
We propose:
Truck transport
Outbound customs clearance
Groupage cargo
Multimodal freight
Carriage of dangerous goods
Special and heavy goods transport
Container shipping
Freight forwarding
Cargo insurance
Cargo customs clearance
Cargo certificatio for export
Representing the interests of foreign partners in foreign trade
Consulting foreign companies on foreign trade activities